What's a Switcheroo?
A turning of the tables. In The Switcheroo, writers respond to the work of a Broadsided visual artist, rather than the other way around.
When's the Next Switcheroo?
NOW!
The image is below. View, mull, write, and get our guidelines for submission.
You can see the past Switcheroo Broadsided publications by clicking the images below:
SUBMISSION GUIDELINES
Broadsided seeks poetry and prose that is evocative, riveting, and not too esoteric.
Broadsides are out on the streets, and we hope that they compel all kinds of people to stop, read, and consider. We want them to draw in readers, not push them away. That said, we want smart, difficult work. Work that challenges and speaks strongly.
The nature of the Broadside is a bit different than traditional print, so if your poem/story has been published elsewhere in a journal or collection, we are still happy to consider it. Just let us know who we should credit.
POEMS
Send your poems of 25 lines or less (shorter is better for Broadsided collaborations because it allows the reader time and space for both words and images). 3-5 poems at the most, please.
PROSE
Send your 300 words of prose (or less). We know that a snippet of story or essay cannot convey the full complexity of your work. Although the broadside will have at the most 300 words, we are more than happy to put the rest of your text online. If you choose to send a story in its entirety, please begin with the section that you think is appropriate to broadside.
LESS IS MORE:
For our format (on one sheet of paper, designed to be read by someone strolling by) short pieces work best. It gives us more space to play with design, more rest for the eye, a more open invitation to passsers-by.
BIOS:
Please include a bio. The Broadsided bio will be quite short, but we can put a longer note online.
SUBMITTABLE:
As of March 12, 2015, submissions must be sent via Submittable. There is a $3 fee for submissions, which goes toward keeping Broadsided Press "on the air" so we can give the broadsides away to any who want to download them.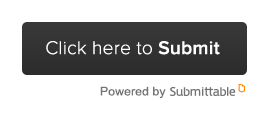 RESPONSE TIME:
We will do our best to respond within 8-9 weeks.
CLOSED TO SUBMISSIONS FOR THE SUMMER:
From May 15 - September 1, we do not read submissions. You are welcome to submit during that time, but we will not respond to you until the fall. We look forward to reading your work!
Upon Acceptance
A Broadsided artist will respond to your work visually, and then your poem/story/essay will be Broadsided (made into a unique visual/literary document). The artists involved with this project are all talented individuals in whom the editors have both faith and confidence—because our goal is to have the Broadside be a commingling of literary and visual art, we want to give the artists as much freedom as possible. Therefore, you will not be in correspondence with the artist during the process. Sit back and see what happens!
You will be expected to answer questions for our "Collaborators' Q&A feature and to email us a photo of your Broadsided Press collaboration up in your neighborhood, preferably with you in the image. We want you to be part of putting words and art on the streets.
Once your work is Broadsided, it will be distributed on walls and telephone poles by a gang of Vectors and saved on this site as a PDF for others to download, enjoy and post for all time.

It's a writing contest, it's a collaborative grab-bag, it's a panoply of voices and visions.... it's the Haiku Year-In-Review (henceforth referred to as HYIR).
To celebrate, examine, and honor the passing of the year Broadsided Press holds a contest.
You send us haiku addressing events that define the previous year.
We will publish the winners.
2015 HYIR

2014 HYIR

2013 HYIR

2012 HYIR