ABOUT SWITCHEROOS
Turnabout is fair play. The best way we can think to repay the pool of artists who have been creating work for Broadsided is to offer them an opportunity to see how writers might respond to their work.

In a Switcheroo, we invite writers to submit poetry and prose in response to a piece of visual work created by one of the Broasdided artists.

Click below to see former Switcheroos.

Get involved! Become a Vector and put literature & art on the streets. Easy, fun, and cheap... we promise.

SWITCHEROO: 2017
Writing Wanted
Writers, it's time for Broadsided's annual Switcheroo. April is National Poetry Month, and we can think of nothing better than to ask YOU to write poems.
Respond to the visual piece below in poetry or prose. Your response need not be literal—you may take off in any tangent the work suggests. However, the art and writing must, together, work to create a greater piece.
Browse the past Switcheroos (right) to get a sense of the relationship between art and literature that we are hunting for.
DEADLINE:
April 15, 2017. Work must be sent via Submittable—check the "Switcheroo" category. There is a $3 charge for submissions.
Only one response per entrant, please. Our usual guidelines for length etc. apply (hint: short, short, short).
The editors will read all submissions, and the winning entries (one for each piece of art) will be published on May 1, 2017 as a Broadsided Press collaboration.

"The Fragile Domestic" by Amy Meissner, 2014
(30" x 30" x 3")
Vintage Crazy quilt, drapery, found objects. Machine pieced, machine and hand quilted, hand embroidered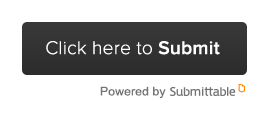 If you'd like, we have the contest announcement in PDF form—print and share!
Notes on Process
All Broadsided artists were invited to submit up to three pieces of work for the Switcheroo. We then asked Jennifer Bevill the 2016 Switcheroo artist, to review the submissions and choose one she thought would be open to literary response and would work in the Broadsided format.
Of her decision, Bevill had this to say:
The abstract movement of this piece really called out to me. I found the juxtaposition of the squares with the circles with the "crazy quilt" sections mesmerizing. It seemed like this piece could be wide open to interpretation because of its abstract nature—I could see it inspiring words like spin, turn, revolve but also pulse. The strings in the middle seem to be holding the nest in place in this spinning world. It feels almost hypnotic. Then the stitching and the buttons almost make sounds—clicking and rustling—or represent some kind of ancient or pagan perpetual calendar.

I've always been drawn to fabric and fiber art—to traditional forms being re-imagined in more contemporary ways—and to color and texture. This piece works on all of these levels, as well as compositionally. It hints at a story. The nest is a sort of story-starter, and I look forward to seeing where writers take this beginning.

—Jenny Bevill